Clark County

,

Washington

Lawyers
Find Clark County, Washington Lawyers by Practice Area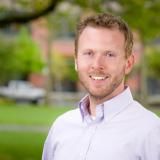 Clark County, WA Attorney.
6 years experience
Business, Elder, Estate Planning and Probate

University of Washington School of Law
I help families and business owners plan for now and the future. This is done through estate planning and business planning. My process is to educate clients about opportunities - and problems - they or their family may encounter down the road. Next, I help them identify their priorities and goals, and then develop a plan to accomplish those goals. This sometimes involves using complicated legal structures and techniques, but I keep the explanations straight forward and understandable. After all, a great plan isn't that great if you don't understand it. Quality planning that you understand is...
(503) 400-7999
650 N.E. Holladay Street, Suite 1600


Portland

,

OR

97232
Clark County, WA Lawyer.
36 years experience
Animal, Arbitration & Mediation, Insurance Claims and Insurance Defense

Clark County, WA Attorney.
(360) 433-9361
605 East McLoughlin Boulevard
Suite #1000


Vancouver

,

WA

98663
Personal Injury

Clark County, WA Attorney.
Clark County, WA Attorney.
10 years experience
Free Consultation
Criminal, DUI and Domestic Violence

Lewis & Clark Law School
When the government focuses its energies on prosecuting, I fight hard for my clients' rights. I also believe that people accused of crimes deserve to be treated with respect and compassion and given the information and support they need. At the Law Office of Nicole T. Dalton, PLLC, we value individual rights and work hard to protect clients from unfair and inappropriate treatment. I am a seasoned and aggressive trial lawyer and I am not afraid to stand up against the government to protect your rights. Staying on top of current caselaw and pushing important issues...
Clark County, WA Lawyer.
9 years experience
Bankruptcy, Business, Estate Planning and Landlord Tenant

Lewis & Clark Law School

and

Troy University - Troy campus
The Law Offices of Ken Mitchell-Phillips Law, P.C. is a law firm established in Oregon and Washington to provide personalized and high quality business transactional, real estate, civil litigation, and estate planning legal services to businesses ranging from start-ups and emerging small businesses to Fortune 500 companies in the Pacific Northwest. The firm is dedicated to providing its' clients high quality, sophisticated, and complex legal services at a reasonable rate. When you hire The Law Offices of Mitchell-Phillips, P.C., you are not just getting another law firm, you'll get valuable legal advice and counsel from an...
Clark County, WA Attorney.
17 years experience
Free Consultation
Appeals, Criminal, Divorce and Domestic Violence

Lewis & Clark College
The Law Office of Nicholas Wood, P.S. is a premiere criminal defense, military law, and civil litigation firm located in beautiful downtown Vancouver, Washington. Attorney Nicholas A. Wood has vast experience dealing with the police, prosecutors and other law firms in litigation matters. As a result, Nick has achieved sensational results for his clients on a consistent basis. As a former prosecutor in Clark County WA (Rule Nine Intern), the United States Air Force (Trial Counsel and Assistant Trial Counsel) and U.S. Attorney's Office (Special Assistant U.S Attorney), Nick understands the methods, strategies and tactics commonly used by...
Clark County, WA Attorney.
12 years experience
Free Consultation
Bankruptcy

University of Oregon School of Law
Ryan practices exclusively in the area of consumer bankruptcy. Ryan has represented thousands of debtors in bankruptcy matters in Oregon and SW Washington. Ryan handles chapter 7 and chapter 13 bankruptcy cases.
Clark County, WA Attorney.
14 years experience
Free Consultation
Criminal, DUI and Domestic Violence

University of Oregon School of Law
Dedicated criminal defense attorney. Over 10+ years representing clients on a variety of criminal matters including DUI/DWI; Domestic Violence; Felonies and Misdemeanors. My hard work has lead to dismissal of cases pre-trial; not guilty verdicts at trial and no action on cases by conducting pre-charge investigations. I take pride in my work. And i am genuinely honored when a client hires me to represent him/her.
Clark County, WA Lawyer.
7 years experience
Free Consultation
Criminal and Immigration

The University of Utah S.J. Quinney College of Law
If you were having heart problems, you wouldn't hire an eye surgeon. So don't turn to a tax lawyer when you have an immigration problem. Choose a lawyer dedicated to immigration law. I am attorney Scott D. Mills, and I have developed my expertise in immigration law by practicing exclusively in immigration law for years. The United States was founded by people seeking freedom and the chance to work and build a life for their families. I fight for my clients so they can have those same opportunities. I am a Washington licensed attorney authorized to provide United States...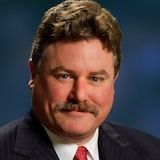 (800) 448-8008
Free Consultation
Seattle
,
WA
Attorney
21 years experience