Skamania County

,

Washington

Lawyers
Find Skamania County, Washington Lawyers by Practice Area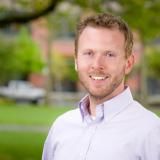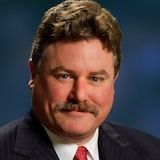 Clark County, WA Attorney.
6 years experience
Business, Elder, Estate Planning and Probate

University of Washington School of Law
I help families and business owners plan for now and the future. This is done through estate planning and business planning. My process is to educate clients about opportunities - and problems - they or their family may encounter down the road. Next, I help them identify their priorities and goals, and then develop a plan to accomplish those goals. This sometimes involves using complicated legal structures and techniques, but I keep the explanations straight forward and understandable. After all, a great plan isn't that great if you don't understand it. Quality planning that you understand is...
(503) 400-7999
650 N.E. Holladay Street, Suite 1600


Portland

,

OR

97232
Clark County, WA Attorney.
17 years experience
Free Consultation
Estate Planning

University of Washington School of Law

and

UCLA School of Law
Clark County, WA Lawyer.
25 years experience
Family

Seattle University School of Law
I am the founder of McKinley Irvin, a premier divorce and family law firm with Washington State and Oregon offices in Seattle, Bellevue, Tacoma, Vancouver, and Portland. For over 22 years our firm has successfully served clients in all types of divorce and family law matters, including highly contested matters, complex financial/property cases, Hague Convention and international cases, LGBT family law, military divorce and family law, 55+ divorce, and Cooperative and Collaborative divorce. We also handle relocation cases, child support and custody matters, grandparent rights, and other matters in which family and the law intersect. McKinley Irvin attorneys are among...
Clark County, WA Attorney.
9 years experience
Divorce and Family

Golden Gate University School of Law
Clark County, WA Lawyer.
45 years experience
Free Consultation
Personal Injury

Stanford University
I grew up on Badger Mountain, in Eastern Washington, on a dry land dirt farm in an area the locals refer to as "Poverty Point." No TV. No electricity. No inside plumbing. But we did have books -- lots of books. I talked before I could walk, and carried a book everywhere, so my dad used to pat me on the head and say "This one's going to be a lawyer." He knew what kind of a lawyer I would be: a lawyer for real people, not a lawyer for big corporations -- a lawyer for the little guy...
Clark County, WA Attorney.
9 years experience
Criminal, DUI, Traffic Tickets and White Collar Crime

Gonzaga University School of Law
Sean M. Downs is a criminal defense attorney serving those accused of crimes in the states of Washington and Oregon. Sean started his law career at a small private firm in Spokane, Washington learning the ins and outs of criminal defense, traffic offenses, and driver's license hearings. He then moved on to work at the Spokane County Public Defender Office where he represented people accused of misdemeanor and felony offenses, as well as working on appellate cases. In 2013, after over twenty-one years of combined private and public practice, Sean joined together with attorney Diane Grecco to found the law...
Clark County, WA Attorney.
12 years experience
Free Consultation
Bankruptcy

University of Oregon School of Law
Ryan practices exclusively in the area of consumer bankruptcy. Ryan has represented thousands of debtors in bankruptcy matters in Oregon and SW Washington. Ryan handles chapter 7 and chapter 13 bankruptcy cases.
Clark County, WA Attorney.
14 years experience
DUI, Divorce, Estate Planning and Family

Lewis & Clark Law School
Clark County, WA Attorney.
20 years experience
Insurance Claims and Personal Injury

Gonzaga University School of Law
I was born in an army hospital in Fort Knox, Kentucky. My father was in the army, and before I was a year old and my older brother two years old, my father had died in Vietnam. A widow at 24 years of age with two babies in diapers, my mother felt that the best education she could give my brother and me was real world experience. So for a year, when I was a junior in high school, we backpacked around the world. I traveled through numerous countries and regions (China, Thailand, Australia, New Zealand, New Caledonia,...
Clark County, WA Lawyer.
29 years experience
Business, Personal Injury, Products Liability and Real Estate

Lewis & Clark Law School
Gideon Caron was born in London England. His family immigrated to Portland when he was a young child and he has lived in the Northwest since. He attended Oregon State University and Northwest School of Law of Lewis and Clark College. He has practiced in Vancouver since 1989, emphasizing civil litigation, including personal injury, car crashes, trip and fall, dog bites, sexual harassment, product liability, real estate and probate disputes. Mr. Caron has been involved in many significant settlements and verdicts, defending them both at trial and appeal.
(800) 448-8008
Free Consultation
Seattle
,
WA
Attorney
22 years experience