Agricultural Law Center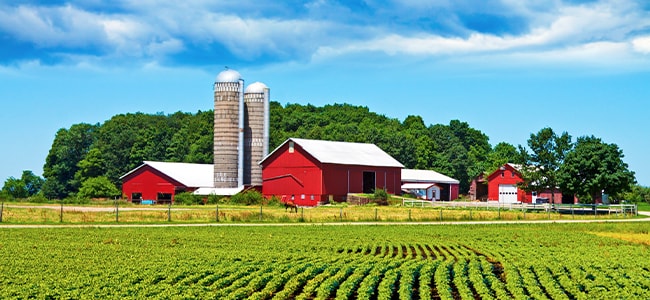 Agricultural law refers to law that deals with agricultural infrastructure. Put another way, agricultural law pertains to agricultural production, marketing, and distribution. Agricultural law is intended to ensure the efficient production and distribution of foods and fibers. Since the industry is so broad in scope, the law and regulations in this area of law are extremely complex. Agricultural laws often overlap with other laws, such as labor laws, environmental laws, commercial laws, and more.
Agricultural lawyers provide services to a variety of clients in the agricultural industry, including chemical suppliers, agricultural equipment manufacturers and distributers, farm owners (such as hogs, commercial trees, or poultry), meat, fruit, and vegetable producers, agricultural finance institutions, and agribusinesses. An agribusiness is one that involves producers or manufacturers of agricultural goods and services, such as fertilizer and farm equipment makers, food and fiber processors, wholesalers, transporters, and retail food and fiber outlets.
Agricultural law is a relatively recent area of law. While farmers have always engaged in business and real estate contracts in their operations, state laws pertaining to the production of food and fiber have only become commonplace since the mid-1980s. Now, there are a number of federal statutes that regulate or pertain to agricultural activity in the United States. A number of these laws focus on agricultural workers and farm owners. For example, The Federal Migrant and Seasonal Agricultural Worker Protection Act is designed to protect migrant and seasonal agricultural workers as well as providing financial help to farmers and others for the building or improving of farm housing and other agriculturally related purposes. Another example is The Agricultural Assistance Act of 2003, which provides assistance to producers who have suffered losses due to weather-related disasters or other emergency conditions.
The U.S. Congress has the power to regulate agricultural production under Article 1, Section 8 of the Federal Constitution. Programs and laws that pertain to farming are overseen by the Secretary of Agriculture, who represents the United States Department of Agriculture (USDA) in the President's cabinet. The USDA is the federal executive department responsible for developing and executing federal government policy on farming, forestry, and food. The USDA has a number of purposes, such as being responsible for the safety of poultry, egg products, and meat.
The Agricultural Adjustment Acts establish and maintain prices for crops by precluding extreme fluctuation in availability. These laws allow the Secretary of Agriculture to allocate a certain amount of farmland for the production of a particular crop, and to divide the land among the states capable of producing the crop. The system is intended to protect against crop surpluses and shortages, thereby preserving economic stability.
The Tenth Amendment of the Constitution gives states the right to pass laws that promote the general safety and well-being of the public. Courts have found that agricultural production and consumption directly affect public health and safety. Thus, the Tenth Amendment is the basis for states being able to enact their own agricultural laws as long as those laws are not in contravention of federal laws and regulations.