Social Security and Retirement Planning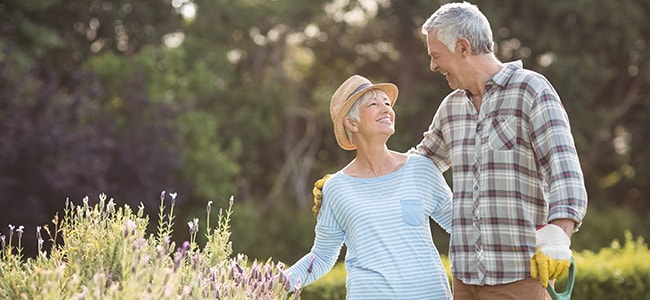 As people grow older, they may start thinking about what will happen when their career ends and how they want to provide for their family. Ideally, you should keep these issues in mind throughout your working years so that you build a strong foundation for your retirement. Government benefits through the Social Security Administration can help retirees stabilize their finances when they stop earning a salary. However, you should not rely on government benefits but instead should develop an investment plan and craft strategies to maximize your assets.
One important reason to build financial security is to cover the costs of any health care and nursing care that you need. Whether you live independently or choose to move into an assisted living facility or a nursing home, you will want to make sure that you have access to resources that protect your wellbeing.
Social Security Benefits
Certain individuals can obtain retirement benefits or disability benefits through the Social Security Administration. Dependents and survivors of eligible individuals may be able to obtain benefits as well. You can claim retirement benefits as early as when you turn 62, although you will absorb a penalty if you claim them before your full retirement age. You will receive the standard amount of benefits if you claim them at your full retirement age, and you will receive an enhanced amount if you claim them after you reach your full retirement age. Meanwhile, getting disability benefits involves supplying medical documentation to show that your condition meets the criteria of a listing in the SSA Listing of Impairments or prevents you from working in any job. Read more here about the benefits offered by the Social Security Administration and how to apply for them.
Medicare and Medicaid
Medicare is available to people who are eligible for Social Security benefits. You can apply for this program once you turn 65. It provides three main types of coverage (Parts A, B, and D), which account for hospital insurance, medical insurance, and some prescription medications, respectively. Medicaid is a program funded by the federal government but operated by individual states. Eligibility is based on financial need rather than age. Recipients may receive a greater range of benefits than Medicare recipients, and sometimes they can use Medicaid to cover Medicare deductibles and copayments. Read more here about these two programs.
Retirement Planning
By carefully calculating your budget for retirement, you will be able to set goals and expectations. You may want to plan a lifestyle that allows you to live below your means, which can help you put aside some of your income as retirement savings. Meanwhile, contributing part of your income to retirement plans can be a critical step to take. You may gain access to a plan through your employer, such as a 401(k) plan, or you may start a plan individually, such as an IRA. People who are self-employed have distinctive plan options to consider. If you make smart investment decisions and do not exhaust your retirement accounts, you may be able to leave the remaining money to your family members. Read more here about retirement planning strategies.
Veterans Benefits
Former members of the U.S. military may have access to certain types of benefits, as long as they did not receive a dishonorable discharge. Certain family members of veterans also may be able to receive veterans benefits. These can cover some health care and nursing expenses, as well as providing protection from foreclosures, evictions, and debt collection in some situations. Two different schemes of benefits can help veterans who received an honorable discharge pursue further education and vocational training. Veterans also have certain rights in the workplace when they return from deployment, including accommodations for dealing with service-related disabilities. Read more here about benefits for veterans and their families.
Long-Term Care Options
An unfortunate reality of the aging process is that our physical and mental faculties decline. Some elderly people may no longer be able to live independently, or they may need assistance with certain activities of daily living. If a senior citizen is dealing with a serious condition, they may need to seek treatment in a long-term care facility. Depending on the type of facility, it may provide sophisticated medical services around the clock, or it may provide more relaxed monitoring together with social activities for residents. Assisted living facilities can be a good compromise for people who want to balance a measure of independence with some professional attention and a sense of community. Read more here about your options in the area of long-term care.
Elder Law Issues
Most aging Americans want to develop a plan for leaving their assets to children and other people or organizations of significance. Estate planning can be a multifaceted process that involves several different types of instruments, ranging from wills and trusts to powers of attorney. An elderly person may need assistance in these matters, as well as in the area of managing their finances. Family members and trustworthy professionals can provide guidance. In the event that an elderly person becomes a victim of financial abuse, however, they should know that they have legal recourse. Also, if they suffer from neglect or abuse while they are living at a nursing home, they can bring a legal claim to hold the facility accountable for their harm. Read more here about issues specific to this vulnerable sector of the population.