Palmdale

,

California

Lawyers
Find Palmdale, California Lawyers by Practice Area
Free Consultation
Civil Rights, Criminal, DUI and Personal Injury

Loyola Law School, Los Angeles
The attorneys at Lessem, Newstat & Tooson will fight for you. Rated 10/10 Attorney J. Tooson and his partner Jeremy Lessem have both been honored by CA Super Lawyers and have handled over 10,000 complex criminal matters and received millions in civil settlements and verdicts. Attorney J. Tooson is a legal analyst for ABC 7 and People Magazine. Attorney J. Tooson and Jeremy Lessem have also been featured in several prominent publications for their legal work including ; The Los Angeles Times, and New York Times. The Lessem, Newstat & Tooson team is dedicated to helping good people in tough...
Palmdale, CA Lawyer.
10 years experience
Free Consultation
Criminal, DUI, Domestic Violence and Juvenile

Southwestern Law School
Versatile trial attorney offering a solid track record of litigation success and experience in various facets of the law. Motivated and articulate professional who thrives in courtroom settings, excels at client rapport, discovery and deposition. Exceptional skill in drafting, reviewing, and analyzing pleadings, motions, responses to summary judgments, opinions, briefs and other legal documents. Recognized as leading defense attorney in Southern California, particularly skilled at "connecting" with and building rapport with jurors, resulting in positive verdicts in vast majority of nearly 20 jury trials, and hundreds of misdemeanor cases. Reputation as a "no nonsense" attorney and aggressive litigator among the...
Palmdale, CA Attorney.
30 years experience
Free Consultation
Criminal, Domestic Violence, Juvenile and White Collar Crime

Univ of West Los Angeles
Attorney David M. Wallin is the Palmdale criminal defense attorney at the Law Offices of David M. Wallin. For 25 years, he has now practiced nothing but criminal law and is certified as a Criminal Law Specialist. This is a designation that only about 175 attorneys in California have received, demonstrating his knowledge and experience in this field. Since beginning his criminal defense firm, he has been committed to working hard for clients, speaking open and honestly with them, and always charging fair rates. Call today to learn more!
Palmdale, CA Attorney.
19 years experience
Free Consultation
Animal, Employment and Personal Injury

Western New England University School of Law
Attorney Angelo F. Campano is the owner/founder of the Campano Law Group. The firm is located in the Antelope Valley (Palmdale & Lancaster) of Los Angeles County, and serves clients throughout the state of California. Attorney Campano is licensed in California and Maryland, as well as the United States District Court, Central District of California. The Campano Law Group practices primarily personal injury, employment (for example, wrongful termination, discrimination) and criminal defense.
Palmdale, CA Lawyer.
12 years experience
Criminal and DUI

Southwestern Univ School of Law
Attorney Mark Johnson is a retired police lieutenant and accomplished trial attorney, who has obtained excellent results for his clients. His unique background gives him an edge in the courtroom unlike other attorneys. Mr. Johnson offers affordable superior legal representation. in some cases, a payment plan for services may be accepted. Mr. Johnson appreciates that the justice system can go wrong, and he is available to assist with your legal problems day and night. He welcomes an opportunity to advocate on your behalf.
Palmdale, CA Attorney.
4 years experience
Free Consultation
Medical Malpractice, Personal Injury and Products Liability

Southwestern University School of Law
Jessica brings nearly a decade of personal injury and civil litigation experience to DeVille Law Group. Jessica has helped settle millions of dollars in personal injury claims. Jessica has experience in car accidents, truck accidents, bike accidents, slip and falls, dog bites, products liability, wrongful death, and medical malpractice claims. Jessica earned an Economics degree from UCLA where she was also a member of the three-time National Champion women's water polo team. During her time at Southwestern Law School, Jessica was a Dean's Merit Scholar and a senior member of the Trial Advocacy Honors Program,...
Palmdale, CA Lawyer.
39 years experience
Divorce, Domestic Violence and Family

Western State Univ
With over 30 years experience as a Certified Family Law Specialist, Robert K Johnson and his staff have the knowledge and tools you need to achieve your desired results. From simple divorce agreements to complex child custody matters, our office is equipped to handle all of your Family Law issues. This firm has effectively provided legal advocacy to its thousands of clients in virtually all types of family law matters including: Contested divorce, uncontested divorce, legal separation, paternity, spousal support, child support, child custody, child visitation, annulment, restraining orders, mediation, arbitration and others.
Palmdale, CA Lawyer.
23 years experience
Divorce and Family

Southwestern Univ School of Law
John C. Bigler is the founding attorney at the Palmdale law firm, the Law Offices of John C. Bigler. Throughout his 20 years of practicing law, Attorney Bigler has handled thousands of family law and divorce cases, hearings, and trials. He also served as a judge pro tem for over 100 days, in order to develop an understanding of what a case looks like through a judge's perspective. Mr. Bigler has represented clients in almost every courthouse throughout the Los Angeles County, as well as many courts throughout various California counties. Attorney Bigler is a member of the State Bar...
Palmdale, CA Lawyer.
17 years experience
Criminal

Univ of San Diego School of Law
Palmdale, CA Lawyer.
42 years experience
San Fernando Valley College of Law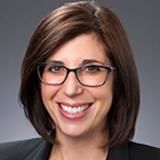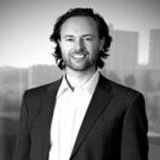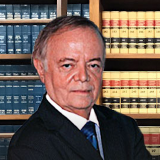 (800) 898-9555
Free Consultation
Beverly Hills
,
CA
Attorney
47 years experience
Lawyers in Nearby Cities
Lawyers in Nearby Counties