Los Angeles

,

California

Criminal Lawyers
Would you like to know more about Criminal Law? View FAQs.
Do I need a Los Angeles criminal defense lawyer?
If you have been arrested or charged with a crime in Los Angeles, it is important to reach out to an attorney who can help you navigate the process. Hiring an attorney soon after arrest (or even in anticipation of an arrest) may keep you from making mistakes that could cost you your freedom.
Some examples of crimes that may require strong legal defense include, but are not limited to: DUIs, drug charges, white collar crimes, violent crimes, sex crimes, theft offenses, hate crimes, domestic violence, child abuse and juvenile crimes. Some Los Angeles criminal defense attorneys focus on certain types of offenses, whereas other attorneys handle a variety of criminal defense cases.
What rights do I have if I have been accused of a crime in Los Angeles?
In every criminal case, the person accused of a crime is presumed to be innocent until proven guilty. This means that the government is required to prove every element of its case beyond a reasonable doubt. The "reasonable doubt" standard is the highest standard in the American legal system and it is deliberately designed this way because an individual's liberty is at stake in these cases. Thus, even if a prosecutor leads you to believe they have a "slam dunk" case, they still have to prove every element of the crime(s) of which you are accused.
Under California law, proof beyond a reasonable doubt is proof that leaves you with an "abiding conviction" that the charge is true. The evidence does not need to eliminate all possible doubt because anything is technically possible or susceptible to imaginary doubt. Rather, the fact finder should properly consider and compare all of the evidence that was presented throughout the trial. It is important to note that the accused has the right to cross-examine all the evidence presented by the prosecution to establish its case.
Bring charged with a crime is a serious matter and should be handled as quickly as possible. A Los Angeles criminal defense attorney can help you defend your rights and your freedom.
PREMIUM
Rated a Top 100 Trial Lawyer! Open 7 days per week. Flexible Fees.
Intelligent & Aggressive Litigation for Discerning Clients since 2007. "Best Attorneys of America." Featured in SF Chronicle. Interviewed by Fox & ABC News TV. UC Hastings Law, Brandeis U. Fluent Spanish, French, Farsi.
View Profile
PREMIUM
Named Top California Criminal Defense Attorney
Named Attorney of the Year and a Top California Criminal Attorney, Mr. Sterling is an accomplished criminal trial lawyer committed to his clients. The Law Offices of Justin E. Sterling is a top-rated...
Read More »
View Profile
PREMIUM
Named Top 40 Under 40 by the National Trial Lawyers
Trial lawyer working tirelessly to help client's acheive best results possible. Aggressive and thorough representation / Client Reviews: Ese is one of the sharpest criminal defense lawyers you will...
Read More »
View Profile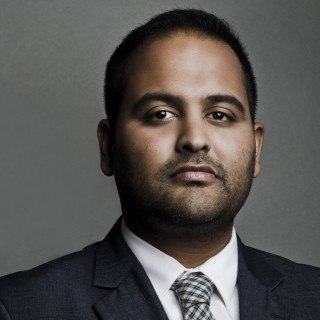 PREMIUM
Los Angeles, CA Criminal Law Lawyer
Selected by Super Lawyers Magazine as a "Rising Star," Karthik Krishnan has emerged as one of the premiere young criminal defense and DUI attorneys in Los Angeles County. The criminal system can be a...
Read More »
View Profile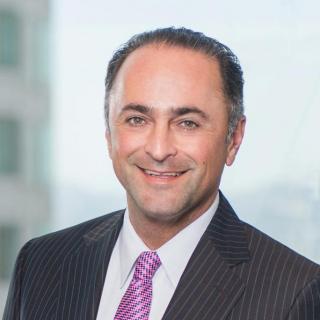 PREMIUM
Accused of a crime in Los Angeles County? Contact me now for a FREE consultation
Over a decade of experience, many satisfied clients, and great awards - relative to criminal defense. If you've been accused of a crime in California - put my knowledge and experience to work for you today.
View Profile
PREMIUM
Los Angeles, CA Criminal Law Attorney. 14 years experience
Damian J. Nassiri practice focuses on employment law and medical marijuana collectives. His employment practice includes representing employees in wage & hour, overtime, wrongful termination,...
Read More »
View Profile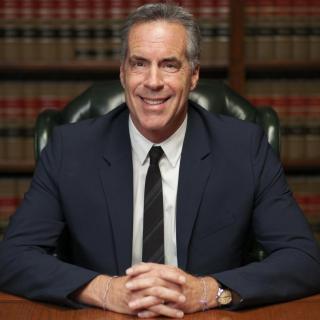 PREMIUM
Former Sr. Prosecutor with 34 years experience. AV Rated and 2017 Super Lawyer
Steve started his career in criminal law in 1983 as a deputy district attorney with the Los Angeles County District Attorneys Office before receiving his appointment as a Los Angeles County Superior Court...
Read More »
View Profile
PREMIUM
Los Angeles, CA Criminal Law Lawyer. 20 years experience
Ambrosio E. Rodriguez is a criminal defense attorney with over 18 years experience. Prior to becoming a criminal lawyer, Ambrosio served as a prosecutor for 13 years. During his time as a prosecutor, he led...
Read More »
View Profile
Criminal Lawyers in Nearby Cities
Criminal Lawyers in Nearby Counties