Van Zandt County

,

Texas

Criminal Lawyers
Find Van Zandt County, Texas Criminal Lawyers by City
Van Zandt County, TX Criminal Law Attorney with

14 years experience
Free Consultation
Criminal, DWI, Juvenile and Personal Injury

Texas Tech University School of Law

and

Texas Tech University School of Law Van Zandt County, TX Criminal Law Attorney with

19 years experience Van Zandt County, TX Criminal Law Attorney with

30 years experience
Criminal, Bankruptcy and Estate Planning Van Zandt County, TX Criminal Law Attorney with

67 years experience
Criminal, DWI and Military Van Zandt County, TX Criminal Law Lawyer with

36 years experience Van Zandt County, TX Criminal Law Lawyer with

31 years experience Van Zandt County, TX Criminal Law Lawyer with

14 years experience
Kaufman County, TX Criminal Law Lawyer with

31 years experience
Free Consultation
Criminal, Administrative and Appeals

Dan concentrates on helping people with appeals of criminal cases from all trial courts in Texas as well as assisting clients and trial counsel in pretrial motions practice. Dan will also help clients with postconviction writs, motions for DNA testing, mandamus, clemency and pardon applications.
Kaufman County, TX Criminal Law Attorney with

28 years experience
Criminal, DWI, Domestic Violence and Juvenile

South Texas College of Law
Rick Harrison is a highly successful criminal defense attorney who has practiced law and defended citizens in North Texas for over 27 years. He is that rare defense lawyer who offers his clients unmatched knowledge and experience from both sides of the criminal justice system. As the former District Attorney of Kaufman County, Mr. Harrison knows better than anyone how the government will investigate and prepare your case, whether it is a misdemeanor or felony charge in State or Federal Court. He knows how devastating a criminal investigation and criminal charges can be for someone, whether it is a DWI,...
Kaufman County, TX Criminal Law Lawyer
Free Consultation
Criminal, Appeals, Civil Rights and DWI

Baylor Law School
PREMIUM
Texas Criminal Law Attorney
Texas A&M School of Law
Texas
View Profile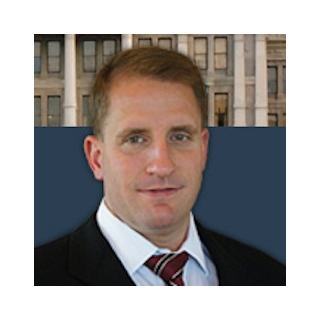 PREMIUM
Van Zandt County, TX Criminal Law Attorney with 14 years experience
Texas Tech University School of Law

and

Texas Tech University School of Law
Texas and U.S. Eastern District Of Texas
View Profile
Criminal Lawyers in Nearby Cities