Fort Pierce

,

Florida

Lawyers
Find Fort Pierce, Florida Lawyers by Practice Area
Port St. Lucie, FL Attorney.
23 years experience
Free Consultation
Medical Malpractice, Nursing Home, Personal Injury and Products Liability

St. Thomas University School of Law
In 2005, Sean J. Greene made the acquaintance of Steinger and Iscoe. Desiring to grow their legal practices, Michael Steinger and Gary Iscoe named Sean Greene as a partner to the firm, thus creating Steinger, Iscoe & Greene, P.A. The enhanced partnership brought about the expansion of an office in Port St. Lucie, to serve the needs of car accident, medical malpractice, wrongful death, and other personal injury cases. Sean was a great asset to the growing firm, being one of the first lawyers in the country to have completed Harvard University's National College of Driving Under the Influence...
(877) 958-9785
1645 Palm Beach Lakes Blvd #900


West Palm Beach

,

FL

33401
Fort Pierce, FL Lawyer.
26 years experience
Free Consultation
Maritime and Personal Injury

DePaul University

and

University of Memphis
John Kevin as he is known to family, friends and colleagues, received his law degree in 1989 from DePaul College of Law. He is a Florida trial lawyer who for the 26 years continues to serve clients and their families injured by negligence and on the job injuries including maritime Jones Act cases. He is a member of the Florida Bar and Florida Justice Association. His experience in accident litigation includes car and truck accidents, wrongful death, medical malpractice, aviation crashes, boat accidents, premises liability, employee workers' compensation, and maritime Jones Act cases for for recovery of maintenance and cure...
Fort Pierce, FL Lawyer.
25 years experience
Free Consultation
Criminal and DUI

University of Miami School of Law

and

Florida State University College of Law
Gerald Roden is a former Assistant Public Defender; former Assistant Attorney General and former Congressional aide. He works exclusively in DUI & Drug Defense; is a well respected attorney on the Treasure & Space Coast and has lived in Florida since 1972. Mr. Roden has offices in Ft. Pierce and Melbourne. In addition, he has handled thousands of DUI cases and has taken seminars sponsored by the National College of DUI Defense at Harvard. He is heavily involved in the community and has recently been appointed by the Governor of Florida to serve on Volunteer Florida.
Fort Pierce, FL Lawyer.
15 years experience
Business, Estate Planning, Probate and Tax

University of Florida
I practice in the area of federal income, estate, and gift tax law and business succession planning and represent businesses and business owners on the Treasure Coast (Port St. Lucie, Fort Pierce, Stuart, Vero Beach, and Okeechobee) and throughout Florida in all types of business and tax matters: choice of entity, mergers and acquisitions, and reorganizations. I also represent individuals, businesses and fiduciaries before the Internal Revenue Service and counsel clients on estate and wealth preservation planning matters. In addition, I represent trustees, personal representatives and family members in estate and trust litigation matters.
Port St. Lucie, FL Attorney.
43 years experience
(772) 343-8411
1100 S.W. St. Lucie West Boulevard
Suite 102


Port St. Lucie

,

FL

34986
Elder and Estate Planning

Brooklyn Law School
I am a certified elder law attorney who aspires to allay my clients' fears and give them peace of mind about the future. I assist seniors and their families with planning for disability; asset preservation; estate planning using wills and trusts, to ensure that assets go to who clients want as efficiently as possible and to minimize tax burdens; drafting special needs trusts; positioning clients to obtain Medicaid and Veterans benefits to help with the cost of long-term nursing home care, assisted living or home care; and guiding families through the probate and trust administration process when a loved one...
(800) 893-9911
2875 PGA Boulevard
Suite 100


Palm Beach Gardens

,

FL

33410
2500 Quantum Lakes Drive
Suite 203


Boynton Beach

,

FL

33426
Port St Lucie, FL Attorney.
39 years experience
Free Consultation
Medical Malpractice, Nursing Home and Personal Injury

University of Miami
Aggressively representing victims of medical and hospital malpractice and nursing home abuse and their families for more than 30 years. Our goal is to hold doctors, hospitals, nurses and nursing home administrators responsible for their negligence and mistakes and pursue justice for our clients.
Port St Lucie, FL Lawyer.
7 years experience
Business, Divorce, Estate Planning and Family

University of Florida
Nico Apfelbaum is a native of Argentina, and he is fluent in Spanish and English. Nico founded Apfelbaum Law with the goal of providing dedicated and exceptional personalized services to individuals and businesses. Prior to founding Apfelbaum Law, Nico Apfelbaum began practicing law in Orlando, Florida representing national and international businesses, investors and individuals in complex commercial litigation, business transactions and bankruptcy matters. Nico and his wife settled in the Treasure Coast and have made their home and family here. For a number of years, Nico practiced law at a large firm concentrating his practice in the areas of...
Fort Pierce, FL Attorney.
17 years experience
Free Consultation
Employment

University of Florida
Mr. Miklas practices all types of labor and employment law exclusively representing management (employers), including both private employers, as well as Florida municipalities and school districts. He has co-authored a LexisNexis Expert Commentary in his field of work and, for the past seventeen years, he has been a contributing author and editor for two leading labor and employment law hornbooks. Mr. Miklas has been listed in Florida Super Lawyers for nine years and he is a frequent employment law presenter and is a nationally recognized speaker and an invited guest lecturer addressing employment law and human...
Port St Lucie, FL Lawyer.
15 years experience
Free Consultation
Nursing Home and Personal Injury

University of Miami School of Law
Port St. Lucie, FL Attorney.
Free Consultation
Estate Planning, Medical Malpractice, Personal Injury and Products Liability

Barry University Dwayne O. Andreas School of Law
(772) 336-4357
Free Consultation
Port St. Lucie
,
FL
Lawyer
31 years experience
(561) 820-9488
Free Consultation
Palm Beach Gardens
,
FL
Attorney
29 years experience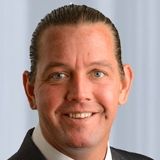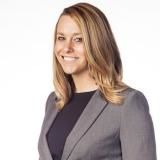 (866) 608-5529
Free Consultation
Boca Raton
,
FL
Lawyer
14 years experience
Lawyers in Nearby Cities
Lawyers in Nearby Counties