York

,

Maine

Lawyers
Find York, Maine Lawyers by Practice Area
Free Consultation
Criminal, DUI, Divorce and Family

Suffolk University Law School
Top 2% of Criminal Defense Attorneys, American Society of Legal Advocates. Distinguished Peer Review Rating, Martindale-Hubbell. Client Reviews at EliasLawOffices.com. Serving Maine, New Hampshire, and Massachusetts. Maine State Bar Association. Maine Trial Lawyers Association. York County Bar Assoc. Board of Directors. New Hampshire Bar Association. Massachusetts Academy of Trial Attorneys.
York, ME Lawyer.
26 years experience
Free Consultation
Administrative, DUI, Personal Injury and Social Security Disability

University of Maine - School of Law
Attorney Goldsmith pursued a liberal arts education at Haverford College where he graduated with a degree in Philosophy in 1987, following those studies with the immediate pursuit of a law degree. While at the University of Maine School of Law, Attorney Goldsmith was the only student in his class selected as a member of both the law school's Law Review and Moot Court Competition Board, and did publish during his senior year an article entitled Contracting out of Maine's Employment-At-Will Doctrine, 42 Maine Law Review 553 (July 1990). While in law school, he likewise interned at well-respected law...
York, ME Lawyer.
14 years experience
Free Consultation
Criminal, DUI, Divorce and Elder

George Mason University School of Law
Meredith G. Schmid, an attorney formerly employed by the United States Department of Justice, aggressively represents clients in York County, Maine, who have found themselves caught up in the legal system. Attorney Meredith Schmid defends clients charged with OUI/DWI and drug-related offenses, as well as other felony and misdemeanor crimes. Meredith also tirelessly represents clients in family matter disputes including child custody, child protection, and guardianship. Prior to moving to Maine, Meredith specialized in National Security Law and Counterterrorism in Washington, D.C. As an attorney with the Department of Justice's National Security Division, Meredith collaborated with...
10 Woodbridge Rd, #335


York

,

ME

03909
York, ME Attorney.
15 years experience
Estate Planning and Tax

University of Washington School of Law Business, Estate Planning and Real Estate Business, Criminal, DUI and Divorce York Harbor, ME Attorney. York Harbor, ME Attorney.
56 years experience York Harbor, ME Attorney.
Franklin Pierce Law Center
(800) 804-2004
Free Consultation
Portland
,
ME
Attorney
23 years experience
(800) 804-2004
Free Consultation
Portland
,
ME
Attorney
14 years experience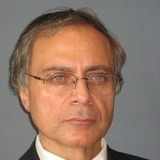 Lawyers in Nearby Cities
Lawyers in Nearby Counties