Passaic County

,

New Jersey

Lawyers
Find Passaic County, New Jersey Lawyers by Practice Area
(973) 870-4325
Free Consultation
Woodland Park, Totowa & Oak Ridge meeting locations by appointment only.
,
NJ
Lawyer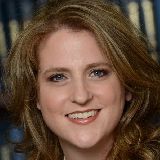 (201) 488-3388
Free Consultation
Hackensack
,
NJ
Attorney
13 years experience
Passaic County, NJ Lawyer.
28 years experience
Elder, Estate Planning, Family and Probate

Seton Hall University School of Law
The law firm is a general practice law firm with extensive concentration on chancery work. I am involved in estate planning, elder law issues and probate litigation, guardianship and estate administration. I also handle family law matters. While my practice involves multiple disciplines, the focus is always on the needs of the client.
Passaic County, NJ Lawyer.
44 years experience
Bankruptcy

Rutgers University - Camden
Passaic County, NJ Lawyer.
26 years experience
Bankruptcy, DWI, Family and Foreclosure Defense

Pace Law School
Our offices are located in Vernon and Wayne, New Jersey. With a commitment to excellence we have been practicing since 1991. Having rights is no longer enough, you need to understand them before you can put them to work for you. We always offer a free initial consultation to allow you to review your case with an experienced attorney. Evening and telephone appointments available to accommodate your schedule.