Union County

,

New Jersey

Lawyers
Find Union County, New Jersey Lawyers by Practice Area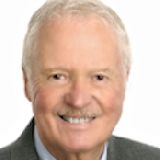 (888) 847-2529
Free Consultation
Cranford
,
NJ
Lawyer
26 years experience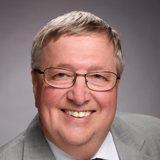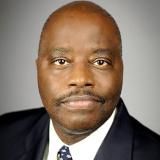 (908) 962-9929
Free Consultation
Elizabeth
,
NJ
Attorney
16 years experience
Union County, NJ Lawyer.
8 years experience
(973) 379-2444
155 Morris Avenue
Suite 201


Springfield Township

,

NJ

07081
Estate Planning

Loyola Law School, Los Angeles
Alec Borenstein is a Partner with the firm. Alec went to Loyola Law School in Los Angeles where he graduated cum laude and in the top 10% of his class. Alec is also a Member of the Order of the Coif. In 2006-2007 Alec served as the Chief Articles Editor for Volume 40 of the Loyola Law Review. Alec is admitted in New York and New Jersey and practices in both states and in the Federal Courts. Alec is also an award-winning speaker and business coach. Alec was recently a business development consultant for The Rainmaker Institute, until Alec...
Union County, NJ Attorney.
31 years experience
Divorce, Domestic Violence and Family

Seton Hall University School of Law
James McGlew II concentrates his practice in the area of divorce and family law matters. He has extensive experience representing individual litigants, at both the trial and appellate level, on issues of custody, visitation, support, equitable distribution and related issues, as well as the negotiation of property settlement and prenuptial agreements. He is also experienced in serving as a divorce mediator, working with both parties to achieve an amicable settlement without the expense and rancor of divorce litigation.
Union County, NJ Attorney.
31 years experience
Business, Health Care and Real Estate

Seton Hall University School of Law
Robert Burney concentrates his practice in business and financial transactions, commercial real estate, and health care law and represents clients in the purchase and sale of businesses and business assets, the formation of business entities, and the debt and equity financing of businesses. Rob represents banks, insurance companies, and business clients in secured credit transactions, including residential and commercial construction, real estate financing, commercial credit facilities, maritime lending, and tax-exempt bond financing.
Union County, NJ Attorney.
40 years experience
Business, Construction and Insurance Defense

Seton Hall University School of Law
Edward Frisch has represented major surety companies in claims resolution, and contractor default situations requiring completion of bonded projects. He also has experience in alternate dispute resolution procedures and techniques and his practice has expanded into general commercial litigation on behalf of corporate clients. In addition, Ed has represented a number of insurance companies in successfully defending major builders risk, property loss claims, and first party bad faith claims. Recently, he was the lead defense counsel in what is believed to be the largest indoor air quality (IAQ) lawsuit filed in New Jersey. This complex multi-party litigation was resolved...
Union County, NJ Lawyer.
18 years experience
Divorce, Domestic Violence and Family

Rutgers Law School
Union County, NJ Lawyer.
31 years experience
(973) 218-6877
841 Mountain Avenue, First Floor
First Floor


Springfield

,

NJ

07081
Bankruptcy and Collections

Seton Hall University School of Law
Middlebrooks Shapiro & Nachbar, P.C. provides our Bankruptcy Clients (Chapter 7, 13 and 11) with large firm experience and effectiveness with the attention and affordability that only a boutique bankruptcy firm can offer.
Union County, NJ Lawyer.
17 years experience
Free Consultation
Criminal, DWI, Domestic Violence and Real Estate

Brooklyn Law School
15 years of practice have taught me that what clients want most off all is for someone to listen to their side of the story. Going through the process, no one seems to want to listen to you. They have probably treated you like a number that is being prosecuted by a machine. It almost sounds like a science fiction story. But its not. Its what you are going through. The last thing you need is to have your attorney take your case like it is like every other case. My office was...
Union County, NJ Attorney.
33 years experience
Elder and Estate Planning

Rutgers School of Law-Newark
I have been practicing law since 1983, admitted in NJ and NY. A graduate of Rutger's Law School, I practice in the areas of elder law, estate planning and administration, special needs planning, probate and guardianship litigation, family law, mediation and collaborative law. Before attending law school, I worked for the Social Security Administration adjudicating claims for benefits under the Social Security, SSI, Medicare and Medicaid programs. I served as law clerk to Hon. Herbert S. Alterman, J.S.C. I am board-certified as an elder law attorney. I am also accredited by the U.S. Department of Veterans Affairs to prepare, present...
Environmental and Real Estate

Syracuse University College of Law
Union County, NJ Attorney.
27 years experience
Consumer, Municipal and Real Estate

Seton Hall University School of Law
Thomas Sateary concentrates his practice in the areas of automotive law, contract law, defense of automobile distributors and dealers against breach of warranty and "lemon law" actions. He also represents applicants before municipal planning boards and zoning boards of adjustment.