Chadds Ford

,

Pennsylvania

Lawyers
Find Chadds Ford, Pennsylvania Lawyers by Practice Area
Chadds Ford, PA Attorney.
Free Consultation
Criminal, DUI and Domestic Violence

West Virginia University College of Law
Jason R. Antoine, Esq. is a criminal attorney that represents citizens accused of major crimes and DUI in the State of Delaware. Jason was born and raised in Wilmington, Delaware and attended John Dickinson High School. Jason's Delaware office is conveniently located in Trolley Square area of Wilmington where he tirelessly prepares to fight for Delaware citizens. Jason was recently selected by the Global Directory of Who's Who as a top trial lawyer for 2015. He has an AVVO rating of 10 out of 10 and was ranked as one of the Top 100 Trial Lawyers in Pennsylvania...
Chadds Ford,, PA Attorney.
33 years experience
Free Consultation
Tax

Widener University
Greg has handled thousands of tax controversy cases, including but not limited to, civil and criminal tax collection cases. If the IRS is knocking at your door, filing liens, garnishing your pay, seizing assets, closing your business or issuing a Summons for records, Greg has the experience to stop the stress, get you tax compliant and resolve the tax problem. Greg reviews every detail of your tax filings and determines if you need to file or amend returns and how you can save money. He will stop the IRS and limit your tax exposure. If you...
Chadds Ford, PA Lawyer.
11 years experience
Immigration

Villanova University School of Law
Bankruptcy, Business, Family and Immigration Chadds Ford, PA Attorney.
20 years experience Chadds Ford, PA Attorney.
19 years experience
American U Washington COL 20 Twin Turns Lane


Chadds Ford

,

PA

19317 Chadds Ford, PA Attorney. (215) 735-4800
Free Consultation
Philadelphia
,
PA
Lawyer
27 years experience
(610) 692-8700
Free Consultation
West Chester
,
PA
Attorney
8 years experience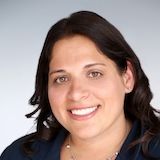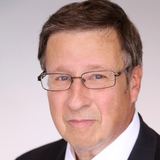 (484) 999-4149
Free Consultation
Malvern
,
PA
Attorney
11 years experience
Lawyers in Nearby Cities
Lawyers in Nearby Counties