Mumford

,

New York

Lawyers
Find Mumford, New York Lawyers by Practice Area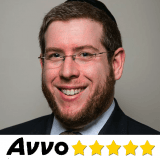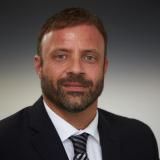 (585) 653-7343
Free Consultation
Rochester
,
NY
Attorney
17 years experience
Livonia, NY Lawyer.
21 years experience
Free Consultation
Bankruptcy, Divorce, Domestic Violence and Family

Thomas Jefferson School of Law

and

University of San Diego School of Law
Attorney concentrating in family law and bankruptcy, including divorce, child custody, child support, and spousal support.
Rochester, NY Lawyer.
26 years experience
Consumer, Criminal, Divorce and Family

Boston University
I brought the first lawsuit seeking to take down the City of Rochester's red light cameras system as an unconstitutional cash grab. Lawrence Krieger vs. City Of Rochester. I am not afraid to take on City Hall or any opponent in court. I put that same passion and experience into fighting for my clients' legal rights. I earned my Juris Doctorate degree from Boston University - School of Law (consistently ranked as one of the top law schools in the nation according to U.S. News & World Report). Please mention the Justia.com website when contacting my office...
Criminal, DWI, Traffic Tickets and White Collar Crime

Attorney Robert King is an experienced and highly accomplished Rochester criminal defense & personal injury lawyer who has tried hundreds of cases. He founded The Law Office of Robert King with the goal of protecting the rights and freedoms of clients during their time of need. Mr. King has provided effective representation for countless clients facing all types of criminal charges or who have been injured by a negligent party in New York. As a former prosecutor, Attorney King has experience on both sides of the courtroom and is a veteran of many trials.
Rochester, NY Lawyer.
31 years experience
Business, Estate Planning, Real Estate and Tax

Syracuse University College of Law
Joseph Callahan graduated from Syracuse University with a joint law degree and M.S. in Accounting. He began work as a tax accountant with Deloitte, Haskins & Sells (now Deloitte & Touche, CPAs) in New York City in the late 1980s and left there to work as a tax attorney in Syracuse, NY. He was admitted to the connecticut Bar in 1986, the New York Bar in 1987 and became a licensed Certified Public Accountant in teh State of Maryland in 1988. He is also admitted to practice in federal court in the Northern District District of New York and...
ROCHESTER, NY Lawyer.
6 years experience
Criminal and DWI

Albany Law School
Batavia, NY Lawyer.
37 years experience
Free Consultation
Criminal, DWI, Divorce and Family

State University of New York - Buffalo
My name is Mike Ranzenhofer. I assist residents of the Buffalo and WNY area with their legal needs in three specific practice areas. They are: * Injury Law * Divorce and Family Law * DWI and other Crimes I am one of the managing partners of Friedman & Ranzenhofer. Our firm has been helping Buffalo and WNY area folks since the late 1950's so it's likely we've helped a family member or friend in the past. In fact, we're told numerous times weekly just that. Area residents come to us for help for...
Pittsford, NY Attorney.
35 years experience
Free Consultation
Agricultural, Estate Planning, Probate and Real Estate

Indiana University School of Law-Bloomington
Bill has been in private practice for more than 30 years during which he has mastered numerous areas of practice, from pure real property, title, title insurance, real estate finance, associations, corporate, banking, estate planning and administration, landlord tenant, and more. Bill has served as Town Attorney, and since 1998 as Town Justice of his town of residence. He is a long time Rotarian and twice president of his Club. He is the proud father of three children, now all grown and productive members of society. Bill and his wife and best friend Mary of 38 years are both working...
Geneseo, NY Attorney.
19 years experience
Criminal, DWI, Juvenile and Personal Injury

State University of New York - Buffalo
Are you searching for a criminal defense or personal injury lawyer in Livingston County and are wondering where you can turn to receive the help you need at this time? You can breathe more easily now, because you have come to the right place! Attorney Kevin Van Allen attended St. John Fisher College and the University of Buffalo School Law School. His longtime interest in law was directed towards practicing trial litigation where he gained invaluable experience working at a general practice law office. He is a member of several well-known organizations, not the least of which include the New...
Rochester, NY Attorney.
42 years experience
Appeals, Criminal and Military

Capital University Law School
I concentrate in complex, serious military criminal defense and appellate matters as well as State criminal defense and appeals. I also handle military post-conviction matters; administrative separations or discharges; Article 15 (Captain's Mast) defense; and Officer misconduct matters. Additionally, I handle security clearance issues for both military and civilians.
Rochester, NY Attorney.
12 years experience
Estate Planning and Real Estate

State University of New York - Buffalo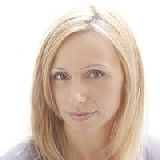 (877) 332-8009
Free Consultation
Syracuse
,
NY
Attorney
8 years experience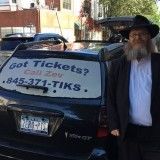 (845) 356-7770
Free Consultation
Monsey
,
NY
Attorney
33 years experience
Lawyers in Nearby Cities
Lawyers in Nearby Counties