Mumford

,

New York

Lawyers
Find Mumford, New York Lawyers by Practice Area
Avon, NY Lawyer.
17 years experience
Criminal, DWI, Divorce and Family

University of Dayton School of Law
Jeannie D. Michalski, Esq., is a private attorney with offices in Monroe and Livingston County, as well as the Conflict Defender of Livingston County, NY. Ms. Michalski graduated magna cum laude from Nazareth College and attended the University of Dayton School of Law. She was awarded a community service scholarship. She began her legal career by serving as a judicial clerk and interning at the Legal Aid Society of Rochester. Ms. Michalski has since practiced law in New York State for over ten years. Ms. Michalski served as an Assistant District Attorney in Monroe County for seven years,...
Avon, NY Attorney.
6 years experience
P.O. Box 251


Avon

,

NY

14414
Free Consultation
Criminal, DWI, Personal Injury and Real Estate

State University of New York - Buffalo
If you need an attorney in Western New York, the Law Offices of Jeffrey V. Scherer will provide you with fair and skillful representation. As a former assistant district attorney in both Livingston and Chemung Counties, I personally handled thousands of misdemeanor and felony matters, I have the experience to handle Criminal, DWI and other legal matters with service tailored to meet your needs. The firm also provides representation in other areas of law including Real Estate, Family Law, and Wills. If you need assistance with a matter beyond our practice areas, we would be happy to refer you to...
Scottsville, NY Lawyer.
4 years experience
10 Main Street


Scottsville

,

NY

14546
Criminal, DWI and Personal Injury

Syracuse University College of Law
Daniel R. Magill, Esq. joined the firm in April 2012 and primarily focuses his legal practice on criminal matters. Dan has represented clients on various charges and has handled everything from misdemeanors to violent felonies. Dan has handled many DWI cases as well as both pre-trial and trial hearings and has represented clients from Livingston, Monroe, Ontario, Orleans, Steuben, Wyoming, Genesee and Wayne counties. Dan also assists Mr. Skivington with support in all civil matters including trial preparation, depositions, legal research and litigation support. Dan is a native of Scottsville and graduated from the...
5 Commercial Street


Livonia

,

NY

14487
Rochester, NY Attorney.
5 years experience
(585) 310-2563
The Powers Building
16 West Main St., Ste. 726


Rochester

,

NY

14614
Free Consultation
Civil Rights and Employment

Rochester, NY Attorney.
19 years experience
Free Consultation
Employment

John Refermat is an experienced, AV rated trial lawyer whose practice includes complex civil and commercial litigation, real property tax certiorari/condemnation/eminent domain, zoning and municipal/land use litigation, environmental matters, securities arbitration and construction litigation. An experienced appellate advocate, John has successfully prepared and argued appeals before various departments of the New York State Appellate Division and the United States Court of Appeals for the Second Circuit. John's commercial litigation practice includes a wide variety of shareholder/partner/limited liability entity disputes, contested dissolutions, trademark, licensing, unfair competition, warranty and Uniform Commercial Code issues, and restrictive covenants/non-compete/solicitation agreements; he also has experience...
(585) 324-5762
The Granite Building, 130 East Main Street


Rochester

,

NY

14604
Rochester, NY Lawyer.
21 years experience
Free Consultation
Bankruptcy, Business, Criminal and Divorce

I have been practicing law in Rochester, New York, and nearby towns for the past 13 years. I concentrate my practice in matrimonial and family law. I counsel my clients on divorce, separation, custody, relocation, child support, adoption, premarital and postmarital agreements. More specifically, I assist my clients with such matters as: * Adoption * Alimony/Maintenance * Annulments * Child Abuse * Child Custody * Child Support * Child Support Enforcement * Dependency Proceedings * Divorce * Domestic Partnerships * Domestic Violence Orders * Family Court Proceedings * Family Law * Fertility and Surrogacy * Foreign Adoption * Foster Care * Grandparent Custody & Visitation Rights * Grandparent Rights * Guardianship * Name Change * Parental Rights * Paternity * Postnuptial Agreements *...
Rochester, NY Attorney.
42 years experience
Free Consultation
Appeals, Business and Employment

University of Chicago
Michael A. Rosenhouse concentrates his Rochester, NY, based practice in appeals and complex trial court motions, and includes experience both with and against prominent New York City and Chicago lawyers. He has received the highest rating from the oldest and most reputable peer-review institution in the profession. His successful appellate practice is supported by years of experience in complex civil litigation. He is the author of several books and articles on a wide variety of legal subjects and has lectured for national and local, specialized and general, legal educational organizations.
Rochester, NY Attorney.
41 years experience
Appeals, Criminal and Military

Capital University Law School
I concentrate in complex, serious military criminal defense and appellate matters as well as State criminal defense and appeals. I also handle military post-conviction matters; administrative separations or discharges; Article 15 (Captain's Mast) defense; and Officer misconduct matters. Additionally, I handle security clearance issues for both military and civilians.
Batavia, NY Attorney.
37 years experience
Free Consultation
Criminal, DWI, Divorce and Domestic Violence

Hamline University
My Law Firm Partner and I have been working with Buffalo and WNY residents for almost three decades. So we're not surprised when clients tell us that we've helped a member of their family or neighbor in the past. In more recent years, we've opened additional law offices to serve the areas residents. We have offices in: Buffalo NY Rochester NY Akron NY Williamsville NY Batavia NY West Seneca NY Niagara Falls NY And our expertise is wide - just take a look at our practice areas and how we can help you. BUFFALO AREA PERSONAL INJURY & ACCIDENTS * Highway Accident: * Industrial Accident: * Jet Ski Accident: * Lasik Eye Surgery Injury: * Lead...
Geneseo, NY Attorney.
18 years experience
Criminal, DWI, Juvenile and Personal Injury

State University of New York - Buffalo
Are you searching for a criminal defense or personal injury lawyer in Livingston County and are wondering where you can turn to receive the help you need at this time? You can breathe more easily now, because you have come to the right place! Attorney Kevin Van Allen attended St. John Fisher College and the University of Buffalo School Law School. His longtime interest in law was directed towards practicing trial litigation where he gained invaluable experience working at a general practice law office. He is a member of several well-known organizations, not the least of which include the New...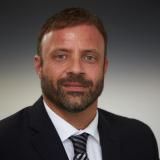 (315) 679-5966
Free Consultation
Oswego
,
NY
Attorney
16 years experience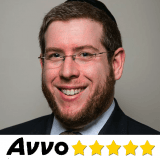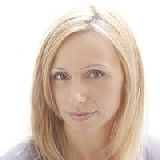 Lawyers in Nearby Cities
Lawyers in Nearby Counties