New York

Lawyers
Find New York Lawyers by Practice Area
New York, NY Attorney.
24 years experience
Free Consultation
Civil Rights, Criminal, DWI and White Collar Crime

Brooklyn Law School
I am a criminal defense attorney who handles both State and Federal cases in all counties of New York. I'm a former deputy bureau chief with the Kings County District Attorney's Office Homicide Bureau. I have handled thousands of cases and was lead attorney in over 50 trials.
White Plains, NY Attorney.
30 years experience
Arbitration & Mediation, Divorce, Domestic Violence and Family

New England Law | Boston
John has a significant practice in the field of matrimonial law representing high net worth individuals as well as middle income couples dealing with sophisticated financial issues and complex custody matters. John also has a private matrimonial mediation practice, is certified in matrimonial collaborative law, sits as a matrimonial arbitrator and is New York State Certified as an attorney representing children in all actions in which their rights are implicated. He has also served as a Guardian Ad Litem in matrimonial proceedings. He is admitted to the State and Federal Bar in New York, New Jersey; and Massachusetts....
New York, NY Attorney.
7 years experience
Free Consultation
Elder, Estate Planning and Probate

Benjamin N. Cardozo School of Law

and

State University of New York - Binghamton
I am a personal planning attorney, practicing in the areas of probate, administration, elder law, estate and tax planning, estate and trust administration, estate litigation (including will contests and kinship hearings), guardianship proceedings, and special needs planning. I develop comprehensive estate plans, including the preparation of wills, irrevocable and revocable trusts, and advance directives. I administer estates and trusts from inception through final distribution, including preparing estate tax returns, receipt and release agreements, accountings, and kinship hearings. In addition, I handle a variety of elder law issues, including Medicaid planning (to remain in the community or...
(718) 238-6960
Grimaldi & Yeung, LLP
546 5th Avenue


New York

,

NY

10036
New York, NY Attorney.
28 years experience
Business, Communications, IP and Trademarks

Northwestern University School of Law
I am a commercial litigator specializing in federal litigation, including trials. I work extensively with online businesses, specifically in connection with the use of intellectual property on the Internet in both litigation and non-litigation roles. My firm is also recognized for its strength in construction litigation. I have successfully represented clients of every size in state and federal courts, arbitrations and mediations in a variety of litigation matters, including contract disputes, distributorship litigation, trademark and unfair competition cases, business tort claims, toxic tort and insurance coverage litigation, discrimination and wrongful discharge cases, copyright infringement claims, and cases involving trade secrets, restrictive...
(201) 342-6000
Court Plaza South, West Wing
21 Main Street, Suite 353


Hackensack

,

NJ

07601-7095
Victor, NY Lawyer.
20 years experience
Free Consultation
Appeals, Construction, Medical Malpractice and Personal Injury

Syracuse University College of Law

and

University of Miami School of Law
Jason A. Richman , Esq., Construction worker injury; medical malpractice; car accidents; wrongful death; other serious personal injuries. Since 1997.
New York City, NY Lawyer.
Free Consultation
Immigration

Georgetown University Law Center
Raymond Lahoud is an immigration law and deportation defense attorney at Baurkot & Baurkot. He has represented thousands of clients in every aspect of immigration law, deportation defense, federal and state court appeals (post conviction relief appeals). Mr. Lahoud has earned a national reputation of defending those who have the toughest of cases, ensuring that each client is provided the most effective of representation that is modern and is not hindered when facing a difficult legal issue or burden to overcome. Mr. Lahoud's own experience is reinforced by the more than seventy five years of...
New York, NY Lawyer.
23 years experience
Administrative, Employment and Health Care

Wayne State University Law School
ROBERT S. IWREY is a founding partner of The Health Law Partners, P.C. He graduated with High Distinction from the University of Michigan in 1988. While at the University of Michigan, he was an Executive Member of the Psi Chi National Honor Society and was a member of the Golden Key National Honor society. In 1993, Mr. Iwrey earned his J.D. at Wayne State University Law School, where he was awarded the American Jurisprudence Award in Advanced Legal Writing and was an award-winning member of Moot Court. Mr. Iwrey has been a practicing litigator since 1993. In addition, he...
Kingston, NY Attorney.
44 years experience
Free Consultation
Medical Malpractice, Nursing Home, Personal Injury and Products Liability

The John Marshall Law School
Alfred Mainetti is the senior partner of Mainetti Mainetti & O'Connor. He graduated from the John Marshall Law School in Chicago, Illinois with his J.D. Al works hard to make sure each client is able to receive the maximum compensation he or she deserves. He gets to know them as individuals and regularly communicates with them to update them on their case and to better serve their needs. He has successfully litigated multiple multi-million dollar settlements and verdicts for his clients. Al is active in the community and regularly sponsors charitable events and functions across the Hudson Valley.
New York, NY Attorney.
27 years experience
Free Consultation
Employment and Health Care

New York Law School
John Howley has more than 25 years of experience representing clients in government investigations, trials and appeals throughout the United States. Among his noteworthy cases, Mr. Howley has: - won an $80 million settlement in a race discrimination class action; - argued in the U.S. Supreme Court on behalf of the Government of India; - won a labor arbitration for the NYC police officer's union; - won an $800,000.00 employment termination settlement for a live-in nanny; - overturned death sentences for clients in Alabama, Ohio, and Virginia; - defended major pharmaceutical companies in multi-billion dollar lawsuits. Mr. Howley...
New York, NY Attorney.
43 years experience
Free Consultation
Divorce, Domestic Violence and Family

Harvard Law School

and

Maurice A. Deane School of Law at Hofstra University
If you are facing a divorce and/or issues of child custody, you need to be certain that you are being represented by a family and divorce attorney who has solid experience and knows exactly how to secure your best interest. With more than 4 decades of experience and thousands of successful representation of clients going through divorce and family issues, Bruce Provda is one of New York's most experienced divorce and family attorneys. His specific areas of specialty include divorce and separation, marital property, child custody, support and maintenance, domestic violence and uncontested divorce. Very few divorce attorneys in New...
5904 18th Ave
#1


Brooklyn

,

NY

11204 (800) 696-9529
Free Consultation
Brooklyn
,
NY
Lawyer
34 years experience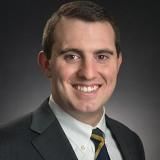 (212) 355-2575
Free Consultation
New York
,
NY
Lawyer
38 years experience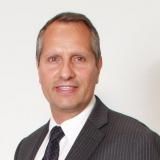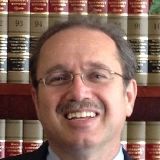 (631) 479-2455
Free Consultation
Melville
,
NY
Attorney
29 years experience (855) 228-7369
Free Consultation
White Plains
,
NY
Attorney
20 years experience