Port Gibson

,

New York

Lawyers
Find Port Gibson, New York Lawyers by Practice Area
(716) 495-0153
Free Consultation
Rochester
,
NY
Attorney
40 years experience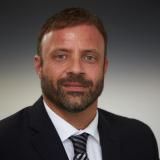 (315) 679-5966
Free Consultation
Oswego
,
NY
Attorney
16 years experience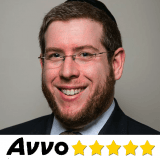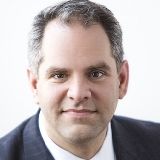 Rochester, NY Lawyer.
14 years experience
(585) 662-8836
2480 Browncroft Boulevard, Suite 126


Rochester

,

NY

14625
Divorce and Family

Syracuse University College of Law
Since 2002, Carolyn L. Chase, Esq.'s practice focus has been on Family and Matrimonial Law. Her extensive advocacy for children, her experience handling domestic violence issues, paternity, adoption, neglect and abuse, and her familiarity with the courts in Monroe and the surrounding counties are just a few of the reasons why clients seek her out.
Education, Estate Planning and Municipal

SUNY Buffalo Law School
A New York attorney since 2006, I spent a number of years as editor of and researching and writing for analytical publications and jurisprudence publications. From Family Court to the fields of real estate and estates, I have provided vigorous representation to clients in need. The firm's focus has largely coalesced upon school and education law where I provide hands-on and personalized solutions and representation for students, parents, and teachers. A secondary focus is on the relatively small field of historic tax credits, applications, rehabilitation, and representation of owners and purchasers in municipal and state hearings.
Penfield, NY Attorney.
29 years experience
Civil Rights, Criminal, DWI and Estate Planning

Rutgers University - Camden
Free Consultation
Personal Injury

Albany Law School
An outstanding attorney in the area of general civil practice. Steve is direct and to the point and handles your matters efficiently, intelligently and diligently. You'll know where you stand with Steve. He has practiced in every New York State Court from the lowest to the highest and is rated very high by a National Ethics Rating Firm.
(585) 249-4800
Powder Mill Office Park
1173 Pittsford-Victor Rd., Suite 250


Pittsford

,

NY

14534
Rochester, NY Lawyer.
36 years experience
Free Consultation
Criminal, DWI, Divorce and Family

State University of New York - Buffalo
My name is Mike Ranzenhofer. I assist residents of the Buffalo and WNY area with their legal needs in three specific practice areas. They are: * Injury Law * Divorce and Family Law * DWI and other Crimes I am one of the managing partners of Friedman & Ranzenhofer. Our firm has been helping Buffalo and WNY area folks since the late 1950's so it's likely we've helped a family member or friend in the past. In fact, we're told numerous times weekly just that. Area residents come to us for help for...
Penfield, NY Attorney.
38 years experience
Free Consultation
Appeals, Business, Consumer and Divorce

State University of New York - Buffalo
I have been practicing law in Monroe County, New York and the western New York area for the past 8 years. Prior to Monroe County, my experience includes the following: private practice in the State of Maryland, the U.S. Department of Justice, and the firm of Clegg and Kaplan in Kingston, New York. I handle family law matters (such as divorce, separation, and QDROs), injuries, consumer law (such as harassment by debt collectors, deceptive practices, consumer class actions, and foreclosure defense), contracts, civil litigation, appeals, and other matters.
Rochester, NY Lawyer.
40 years experience
Divorce, Domestic Violence and Family

Brooklyn Law School
Forty years' experience (including a previous six-year clerkship in Monroe County Supreme Court and work as a Matrimonial Referee). Now working closely in private practice with clients in Family Law matters, including Divorce, Custody and Visitation, Child Support Modification and Enforcement, Grandparent Visitation and Inter-State and International custody issues. A member of the Monroe County, New York State and American Bar Associations.
EAST BLOOMFIELD, NY Lawyer.
41 years experience
Elder and Estate Planning

Case Western Reserve University School of Law
Rochester, NY Attorney.
35 years experience
(585) 218-8620
625 Panorama Trail
Building One, Suite 240


Rochester

,

NY

14625
Divorce, Family and Real Estate

Albany Law School
ROBERTA K. FELDMAN is a partner in the firm of Gray & Feldman with offices in Penfield, New York. Her practice includes real estate and family law and she is principally responsible to assist purchasers and sellers in all aspects of their residential real estate transaction. Gray & Feldman LLP has represented both individual and corporate mortgage lenders. Ms. Feldman applies her extensive knowledge and experience to assist clients during the difficult period of marriage dissolutions, including divorce and legal separation. Her practice also involves the negotiation of pre-nuptial and post-nuptial agreements as well as post-divorce enforcement...
Pittsford, NY Attorney.
36 years experience
Lawyers in Nearby Cities
Lawyers in Nearby Counties