Adoption Law Center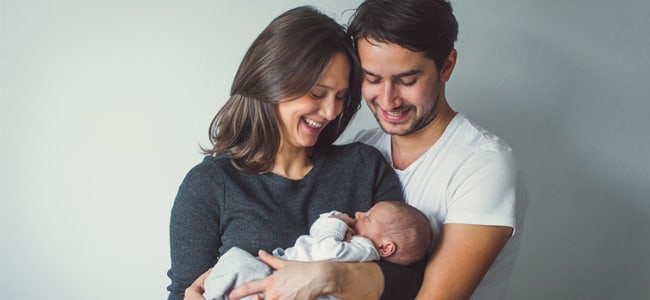 If you are considering bringing an adopted child into your life, this is a momentous decision. You should take the time to understand the full scope of your options, which may be broader than you imagine. People at any stage of life can be adopted, and you can adopt a family member or someone who has no relationship to you. Each state follows its own adoption procedures, so you should be familiar with your state's laws before going through the process. You should also be aware of the various types of adoptions to consider so that you can choose the type that works best for you.
There are several ways to adopt a child, of which the most common are independent adoptions, agency adoptions, and identified adoptions.

Independent adoptions are based on an agreement between the biological parents and the prospective adoptive parents. Although independent adoptions are legal in almost all states, there may be specific rules that you need to follow if you choose to pursue this route. In some cases, the agreement provides for the biological parents to retain contact with the adoptive parents and the child after the adoption. This is known as an open adoption.

Some prospective adoptive parents prefer to use an agency in adopting a child. Biological parents may try to have their child adopted through a private agency, such as a non-profit organization, if they cannot take care of the child. There are also public agencies that seek to find new homes for foster children who have become wards of the state. These children may have lost their biological parents or suffered from abuse. It is generally cheaper and less time-consuming to use a public agency than a private agency, but the counseling services at a private agency tend to be more comprehensive.

Identified adoptions combine aspects of independent and agency adoptions. Initially, identified adoptions resemble independent adoptions, with the biological parents and the prospective adoptive parents deciding to arrange an adoption. Instead of formulating an agreement themselves, however, they use an agency to handle the rest of the necessary paperwork. This method of adoption is allowed in the handful of states that do not permit independent adoptions.

Some couples look beyond the United States and seek to adopt children from other nations and cultures. This requires meeting the adoption requirements in both the United States and the country where the child holds citizenship. You will likely need to enlist the help of both a U.S. agency and a foreign agency to assist with an international adoption. These adoptions are usually more expensive than domestic adoptions, and they are often riskier because there may be less oversight of adoption agencies in the child's country of origin.

In theory, any adult who is fit to be a parent is legally eligible to adopt a child, assuming that the adult meets any state residency requirements. Even a single person can adopt a child, and unmarried couples can adopt in many states. In practice, state courts and agencies will consider the best interests of the child in deciding whether to grant an adoption. Biases against certain types of couples can result.

For example, same-sex couples can adopt children, but these couples may find more obstacles in their path to adoption. The same may be true for prospective parents whose race or ethnicity is different from the child whom they plan to adopt. Single people seeking to adopt might sometimes be given lower priority than couples when they are pursuing adoption through an agency. Like unmarried couples, single individuals wishing to adopt may be given fewer options and may be subject to longer investigations into their fitness for parenting.

Most people think of adopting infants when they think of an adoption, but anyone of any age can be adopted. In fact, people who are willing to consider adopting children who are somewhat older may be able to adopt a child sooner. (There are more prospective adoptive parents who want to adopt infants than there are infants who are available to be adopted, so you may need to wait a long time if you are only interested in infants.) People who are open to adopting children from foster care also may be able to adopt a child sooner, since states often encourage and incentivize these adoptions as a policy matter.

Even adults can be adopted in most states, which is often helpful for including someone in a will or another estate planning instrument. At the other extreme, people who want to raise a baby from the very outset of their life may consider adopting an embryo that another family has placed in storage and no longer plans to use.

If you pursue an independent adoption, and perhaps even if you use an agency, you may want to consider hiring a lawyer to help you navigate the technicalities of the process. Prospective adoptive parents who are interested in an independent adoption must make sure that they have received valid consent from the biological parents. This usually cannot happen until after the child is born, and consent sometimes can be revoked within the first few months of the child's life with the adoptive parents.

The prospective adoptive parents also will need to file an adoption petition with the court. This gives notice to the people who must consent to the adoption. If the child is a certain age, they may be required to consent as well. A hearing on the adoption will be held so that a judge can decide whether the child's best interests are served. If the judge approves the petition and issues a final order on it, the child can start their life with the adoptive parents. If the judge denies the petition, there may be grounds to appeal in some cases.