Medical Malpractice Law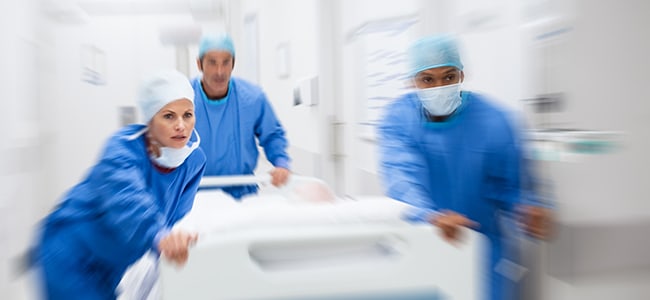 Medical malpractice happens when a doctor or another medical professional whose actions fall below the appropriate standard of care hurts a patient. Actions that may result in a malpractice lawsuit range from a doctor's failure to diagnose cancer to a doctor making an improper cut during surgery, resulting in unexpected permanent disability. Some common types of medical malpractice claims are:
What Must Be Proved in A Medical Malpractice Lawsuit?
A plaintiff suing for medical malpractice will have to prove the existence of a doctor-patient relationship, the doctor's failure to meet the appropriate standard of care for similar professionals in the same situation, causation, and actual damages. A medical malpractice plaintiff can sue to recover both economic and noneconomic damages, including all extra medical bills incurred because of the malpractice, lost income, lost earning capacity, rehabilitation, mental anguish, and pain and suffering.
The precise standard of care that a doctor must follow varies depending on the doctor's specialty and the illness at issue. Usually in medical malpractice cases, both sides present expert testimony to establish the standard of care and to testify as to whether or not the doctor met that standard. Actual and proximate causation in medical malpractice cases can be challenging for a plaintiff to prove because patients only see doctors when they are already sick or injured. The patient must show that it is more likely than not that the doctor's failure to meet the standard of care caused the harm.
Every state has different rules and procedures for bringing medical malpractice claims, but in general they must be brought quickly. The statute of limitations is often between one and three years.
In some states, such as Florida, there are pre-suit procedures that must be followed even before filing the lawsuit. The patient may need to submit the claim to a panel of experts who decide whether malpractice has occurred. A failure to follow those procedures can result in the dismissal of a plaintiff's claim, even if the action is filed before the statute of limitations period ends. A plaintiff or doctor may present the panel's findings to the court during the medical malpractice lawsuit. While not a substitute for a lawsuit, a pre-suit panel's finding that there was no medical malpractice can affect the court's decision about whether to permit a lawsuit to proceed.
Further complicating matters, in some states, the statute of limitations period starts as soon as the doctor acts negligently, but in others, the period only commences when a patient should have discovered the injury. Also, the patient is required to give the doctor notice before filing any claim in some states.
The outcome of most medical malpractice lawsuits turns on an expert's testimony. Each state has different rules regarding what qualifies someone to be an expert in a medical malpractice case. Usually, the expert must be somebody with experience in the specialty at issue.
If a plaintiff proves his or her case, his or her ability to recover may be limited by a state cap on medical malpractice damages. More than half the states, including California and Illinois, have enacted tort reform laws in the form of a medical malpractice cap. The cap usually caps noneconomic damages, rather than economic damages. This means that a plaintiff can recover all of his or her medical bills and lost income, but he or she cannot recover more than a certain sum with regard to loss of enjoyment, loss of consortium, or pain and suffering. However, some states have enacted an umbrella cap on medical malpractice damages overall.