Home Ownership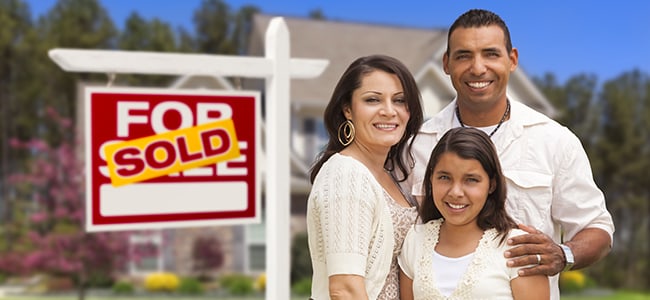 Becoming a homeowner is a major step to take and should involve careful preparation. Owning a home can add to your financial and emotional security, but it also comes with obligations of which you should be aware. Before you buy a home, you should make sure that you are ready to undertake these obligations and that becoming a homeowner is right for you.
Buying a Home
As you explore your options in the real estate market, you will want to make sure that you can afford the cost of buying a home. In most cases, this will involve taking out a mortgage on which you will need to make monthly payments. If you do not keep up with payments, the lender can proceed with foreclosure, which means that you will lose your home and suffer a serious blow to your credit. Thus, your finances should be sufficiently stable for you to plan on covering this expense in the long term.
Once you have identified a home that appeals to you, the next step is making an offer to the seller. A real estate agent can assist you with this process, advising you on what to expect and warning you about any pitfalls. If the seller accepts your offer, or if you are able to negotiate an acceptable price, you will put together a purchase and sale agreement. This will cover not only basic issues such as the property description, the price, and the closing date but also contingencies that must be completed before the deal can go through. If you do not resolve contingencies, you will need to decide whether to back out of the deal or modify the terms of the agreement. A successful real estate transaction will culminate in the closing, which is when the seller transfers ownership of the home, and the buyer or their agent records the deed.
Read more here about the complex process of buying a home.
Owning a Home
Once you have completed the purchase, you may feel that the work is over and that you can peacefully enjoy your property. However, you will need to keep up with certain ongoing expenses and duties. The most notable obligation probably consists of paying off your mortgage. You also will need to pay property taxes and homeowners' insurance, which may be included as part of your mortgage payment. If you live in a common interest development or a similar type of planned community, you may have homeowners' association fees to pay and rules to follow. If you are planning to make additions or renovations to your home, you may need to consult any applicable zoning rules in your area to make sure that you comply with them, or apply for a variance if needed.
Unfortunately, disputes may arise related to your home. If an addition or improvement suffers from a construction defect, for example, you may need to bring a claim against the contractor or sub-contractor responsible for the defect. In other situations, homeowners may have disputes with their neighbors over boundaries, noise issues, or other problems that hinder their enjoyment of the property. You should try to negotiate an acceptable outcome with a neighbor before resorting to litigation or other forms of dispute resolution.
Read more here about common issues that may arise in the course of owning a home.
Selling a Home
Sometimes a homeowner decides to move out. Perhaps they have received a new job or a job transfer in a different city, for example, or perhaps they no longer want to keep up with the effort and cost of maintaining the home. Before putting their home on the market, they will want to make sure that they handle any necessary repairs and cleaning so that prospective buyers have a favorable first impression. This may involve making improvements to key areas of the home and its surroundings or engaging the services of professional stagers.
The process of selling a home is essentially a mirror image of buying a home. Working with a real estate agent can give you insights into the state of the real estate market in your area, which can help you set your listing price and expectations. You will receive offers from prospective buyers and weigh whether they are acceptable in the circumstances. If an offer falls within a reasonable range, you can negotiate with the prospective buyer to see whether you can reach an agreement. Then, you will need to work out any contingencies before the closing and comply with the requirements of that process.
Read more here about steps to take when you are preparing to sell your home.