Traffic Tickets Legal Center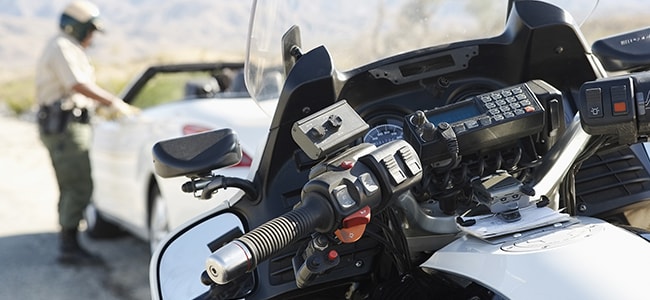 Also known as citations, traffic tickets are issued when a driver violates a motor vehicle law of the state in which they are driving. In most cases, a police officer observes an apparent violation, stops the driver, and issues the ticket. In certain situations, such as red light violations, a driver may receive a ticket through the mail after the violation, without interacting with an individual police officer.
Once a driver receives a ticket, they must decide whether to pay the ticket or contest it. Paying the ticket amounts to an admission that the driver committed the violation. A driver may want to contest a ticket if they can show that they did not violate the traffic law at issue. Perhaps the police officer did not observe the scene accurately or did not draw reasonable conclusions from their observations. On the other hand, a driver probably cannot beat a ticket by arguing that the officer was biased or that the violation did not cause any harm. Read more here about how (and how not) to fight a traffic ticket.
Common Types of Moving Violations
A speeding ticket is the most common type of traffic ticket, but there are several other types of moving violations that often occur. For example, a driver may violate cell phone laws in their state, or they may fail to leave an adequate stopping distance behind the car in front of them. Many violations occur at intersections when drivers fail to yield the right of way when required or make dangerous turns. Unsafe lane changes also may result in traffic tickets, especially when an accident happens. Police officers sometimes issue tickets for behavior that may not seem like a violation, such as driving too slowly, if it impedes traffic or causes a hazard in a certain situation. Read more here about common types of moving violations.
Consequences of Traffic Tickets
Traffic tickets carry much less severe penalties than criminal offenses. Drivers very rarely face jail time. However, the consequences still can affect a driver's life, especially if they receive several tickets in a short time span. A driver might eventually face a license suspension or revocation based on their accumulation of points, which can affect their ability to get to work or perform necessary daily errands. Other consequences may include fines of several hundred dollars and increases in insurance premiums. A driver may be able to reduce or avoid penalties such as fines by attending a traffic school course if they meet the eligibility requirements in their state. Read more here about the consequences of traffic tickets.
Proceedings in Traffic Court
Since the stakes are relatively low, proceedings in traffic court are more streamlined than proceedings in criminal court. A driver who chooses to contest a ticket usually will plead not guilty and then collect evidence to support their arguments. Most traffic ticket cases do not reach a trial before a judge or a jury. (Many states do not even provide a right to a jury trial in these cases.) If the driver contests the ticket, it may be resolved through a pre-trial settlement, which is similar to a plea bargain in a criminal court. A settlement often involves negotiating a lesser amount of points on the driver's license or a smaller fine, or it may involve reducing the number of violations when there are multiple violations.
In some cases, the police officer who issued the ticket will fail to appear in court, which means that the ticket will be dismissed. Otherwise, the prosecution and the driver will present their arguments and evidence. The prosecution's case usually leans heavily on the testimony of the police officer, and the driver will have the opportunity to cross-examine the officer. After each side makes closing arguments, the judge or the jury will issue the verdict. In very rare situations, a driver may appeal if they feel that a serious mistake affected the proceedings. Read more here about proceedings in traffic court.