Elder Law Center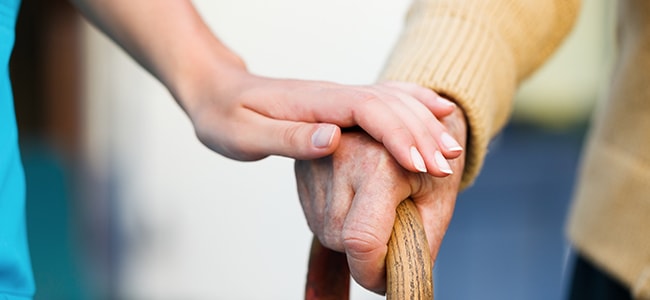 While many legal issues affect elderly Americans to the same extent as anyone else, there are certain matters that are specific to senior citizens. They tend to be especially vulnerable to abuse or exploitation, due to their fragile health, and they may need assistance in handling their finances or developing an estate plan. Their children and other family members often can provide guidance and support, although sometimes more professional advice or representation may be needed. You should make sure that you understand the options that may be available if you are an aging American or if a loved one is approaching this stage of their life.
Elder Abuse
Placing a loved one in a nursing home is a major decision to make. A family should carefully evaluate their options to make sure that they feel confident about the care being provided. Unfortunately, neglect or abuse can happen even at reputable facilities. Nursing homes often are understaffed and filled with stressed employees who are unhappy in their jobs. They may overmedicate a resident to keep them under control, fail to keep up with their hygiene needs, or even engage in outright physical, sexual, or emotional abuse.
Nursing home abuse is heavily underreported, so family members should be alert to common signs of abuse and respond promptly. They should remove their loved one from the facility and consider pursuing legal action. Read more here about nursing home abuse and negligence.
Another common type of misconduct against elders is financial abuse, which can occur outside the nursing home setting. Aging people are especially vulnerable to scams by people trying to exploit their trust. Sometimes the perpetrator is a stranger, but it also may be someone who has a pre-existing relationship with the elderly person. If you notice unusual activity related to your loved one's finances, you should make sure to follow up. You can report potential financial abuse to banks and other appropriate institutions, as well as law enforcement. Read more here about financial abuse of elders.
Financial Matters
Sometimes a senior citizen may have difficulties managing their finances, perhaps due to worsening mental conditions. Many options may be available in these situations, such as establishing a joint account that allows a family member to handle the money in it. An elderly person also can add a relative as an authorized signer to one of their accounts. This can be a safer option because it keeps the account under the elderly person's control. Family members may help them set up automatic payments or withdrawals to simplify the process of paying monthly bills.
If an elderly person becomes incapacitated, someone who is designated in a durable financial power of attorney can handle these matters on their behalf. Powers of attorney vary in scope. These documents are often crafted as part of estate plans (see below). Also, if your loved one is receiving Social Security benefits, they can designate a family member as their representative payee. This allows the family member to use the benefits on the elderly person's behalf. They will need to periodically report to the government on how they are using the benefits.
More sophisticated assistance may be necessary in some cases. An elderly person who has substantial assets may need a professional financial adviser to help them plan and modify their investment portfolio. Taxes can be complicated in this situation as well, so accountants and attorneys may provide useful assistance in preserving assets and limiting obligations. Some elderly people may want to establish a daily money management program to handle routine aspects of their finances, such as paying bills, keeping track of records, and writing checks. Read more here about these programs.
Legal Matters
Devising an estate plan may be complicated if an elderly person has a wide range of assets and many different beneficiaries. This process should not be postponed, even though it may be difficult to contemplate the end of one's life. Devising a valid will can make sure that assets pass as a senior citizen prefers, rather than under the default rules of intestate succession. However, assets contained in a will must go through probate. This can be a long and expensive process.
In addition, or as an alternative, many elderly people consider making a trust as part of their estate plan. The assets contained in a trust do not need to pass through probate. An elderly person can make changes to a will, a trust, or other instruments at any time.
As mentioned above, a financial power of attorney can allow a family member or another trusted person to handle money matters for a senior citizen. A health care power of attorney can allow the same person or someone else to make treatment decisions on their behalf if they are incapacitated. These are just some examples of legal documents and issues that an elderly person may consider. You should explore our estate planning section for more information.
Caregiving Concerns
If you have an elderly parent, you probably want to make sure that they are safe and healthy as they age. However, you may have responsibilities toward other family members, such as a spouse and children. Some people worry that they may be held financially accountable for the costs of a parent's care if their parent cannot pay. This is technically true in some states, but these laws rarely apply because Medicaid and other benefits typically cover nursing expenses. Read more here about why paying for the care of elderly parents is usually not legally required.
In some cases, setting up a homeshare may be a good solution for a senior citizen who can live on their own but wants extra income or assistance with certain tasks. A younger person can move into a room of the home in exchange for paying rent, handling certain chores, or a combination. This can improve an elderly person's peace of mind and make them feel more secure, even if family members still live in the area. The process of setting up a homeshare can be complicated. Each side should clearly express their needs and preferences so that they can craft a workable agreement. Read more here about senior homeshare programs.