New York City

,

New York

Lawyers
Find New York City, New York Lawyers by Practice Area
(866) 501-0361
Free Consultation
Queens
,
NY
Attorney
18 years experience
(800) 810-4262
Free Consultation
New York
,
NY
Lawyer
10 years experience
New York, NY Lawyer.
15 years experience
Business, Immigration, Real Estate and Tax

Seton Hall University
New York, NY Lawyer.
17 years experience
Free Consultation
Construction

University of Miami School of Law
Martin Skolnick has wealth of knowledge and experience representing construction companies including his five years as in-house counsel to one of the largest construction firms in the region. He understands from a firsthand perspective the obstacles facing clients and the variety of solutions that may be available to them.
Free Consultation
Civil Rights and Employment

The City University of New York School of Law
Environmental and Real Estate

Syracuse University College of Law
New York, NY Lawyer.
9 years experience
Criminal, DWI and Domestic Violence

Brooklyn Law School
Jeffrey Einhorn joined Mr. Lichtman's firm as an associate in 2007. Together with Mr. Lichtman, he has represented numerous clients in complex criminal cases in both state and federal courts, on the trial and appellate levels, including matters involving RICO violations, money laundering, structuring, fraud, narcotics trafficking, assault, sexual assault, murder, and extortion. Mr. Einhorn's close inspection of the law has helped his clients secure favorable dispositions and vital hearings, including a recent victory that led to a vacated 27-year sentence. While studying for his Juris Doctor, which he received from Brooklyn Law School in 2006, Mr. Einhorn clerked...
New York, NY Lawyer.
10 years experience
Free Consultation
Construction, Medical Malpractice and Personal Injury

New York Law School
Daniela F. Henriques began her legal career at Leav & Steinberg in 2002. Motivated by her desire to make an impact as an advocate for the seriously injured, she continued to work as a paralegal at the firm while attending law school full time. She received her J.D. from New York Law School in Manhattan, where she graduated cum laude. She was the recipient of the New York State Bar Association Legal Ethics Award. Upon joining the firm as a lawyer in 2005, Ms. Henriques continued to work on all aspects of case investigation, client and witness interviews, drafting...
New York, NY Lawyer.
46 years experience
Construction

The Catholic University of America Columbus School of Law
Barry Donohue specializes in construction law, architects and engineers professional liability, surety law and related litigation.
New York, NY Attorney.
38 years experience
Free Consultation
Civil Rights, Elder, Legal Malpractice and Medical Malpractice

Brooklyn Law School
Immigration

Maurice A. Deane School of Law at Hofstra University
Arbitration & Mediation, Business and Employment

American University
Sarah Zucco concentrates her practice in the area of Litigation and Employment Law.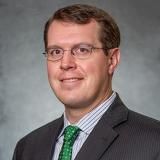 (855) 228-7369
Free Consultation
White Plains
,
NY
Attorney
42 years experience
(800) 385-2243
Free Consultation
Baltimore
,
MD
Lawyer
15 years experience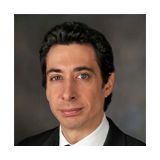 (212) 569-7853
Free Consultation
New York
,
NY
Attorney
13 years experience
Lawyers in Nearby Counties